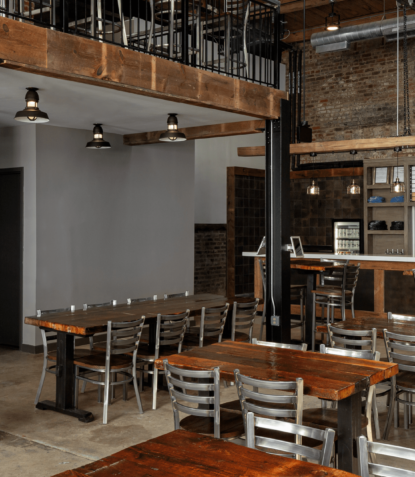 Richbrau Brewing Co.
Richbrau Brewing Company
's outpost is approximately 4,500 sqft of former auto-mechanic shop in historic Shockoe Slip. The 100+ year old brick, steel, and wood building is the epitome of
historic
Richmond architecture. The conversion to a brewery allowed us to highlight the historic qualities of the structure, as well as create a one-of-a-kind experience for the brewery guests. We faced challenges architecturally to design an unseparated mixed-use occupancy with multiple mezzanines, as well as accommodating ADA and egress with only one side of the building free from neighboring structures. The façade facing 20
th
street contains glass overhead doors to allow brewery-side deliveries and packaging, while the taproom side remains open-air to the brewery so guests can take in the process of creating the beer. The
Richbrau revival
has been several years in the works and we could not be more pleased to raise a glass with the team on a project well done!