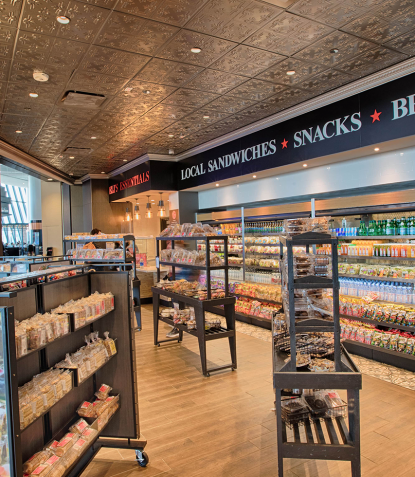 Eli's Essentials – LaGuardia Airport
In the world of grocery stores, Eli Zabar is a quintessential staple to New Yorkers known for their quality ingredients and unique product offerings.
Our team at ENV worked alongside Engineer Guth DeConzo to design a space that reflects the overall essence of Eli Zabar's NYC stores while also creating a flow for travelers to shop with ease. Eli's Essentials is the combination of all of Eli Zabar's best attributes available at the fingertips of travelers in the airport.