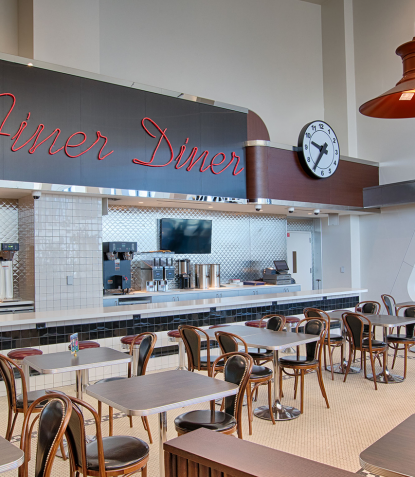 Brooklyn Diner – LaGuardia Airport
ENV worked closely with our client and Engineer Guth DeConzo to create the perfect solution to bring a piece of nostalgic NYC into the airport.
ENV incorporated unique elements of the original Brooklyn Diner by creating an inviting, retro design, filling the environment with a classic ambiance and delicious food options. The famous diner is known for their scratch-made specialty dishes which travelers can now enjoy within the terminal.