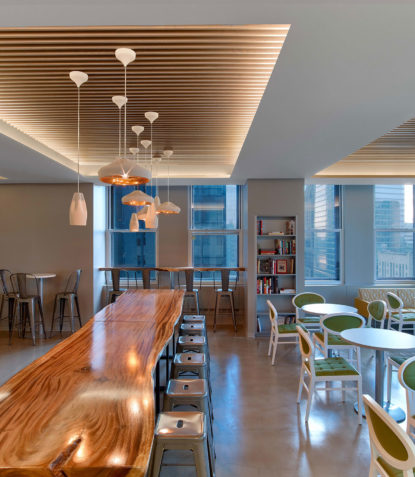 ENV designs for success with client-driven solutions, deep engagement, and uncompromising service.
ENV, formerly Environetics, is a national architectural/interior design* firm with offices in New York, New Jersey, Philadelphia, Virginia, and Los Angeles. Founded in 1946, we pioneered the commercial interior design profession in America. We've been innovating ever since.
*Engineering available in Philadelphia only
Solutions Designed for the Real World
Combining form and function, our designs are crafted to complement the unique brand and business needs of each individual client. We base design decisions on real budgets, schedules, and processes.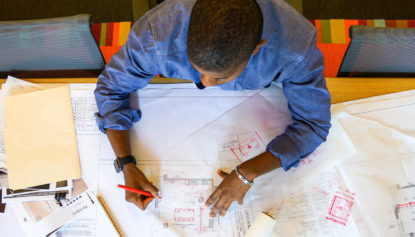 Deep, Collaborative Client Engagement
We listen closely, ask tough questions, share our insights, and provide solutions. Through this process, we collaborate to earn the trust of our clients and solve their most important problems.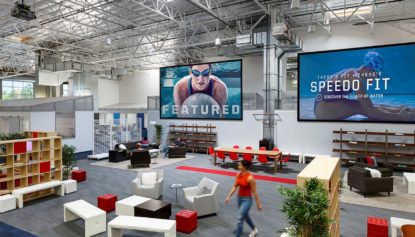 Principal-Led Teams Trusted to Deliver
At ENV, we believe that principal-led teams are the best at solving problems, expressing our clients' brands, and delivering as promised. Every one of our projects is led by an experienced, knowledgeable principal and backed by a talented team.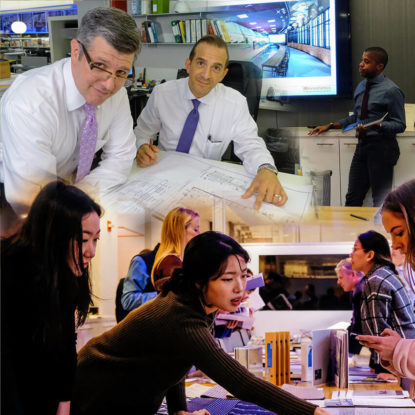 Passion for the Process
We're passionate about the work we do, and that passion comes through in every project. It's what gets us up in the morning and how we deliver designs we're proud to be a part of.