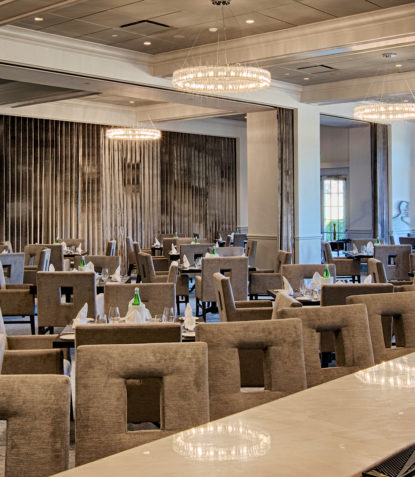 Alpine Country Club
Alpine Country Club is a private country club located in Alpine, New Jersey. Our team was brought in to renovate their existing dated restaurant and catering space. The renovations involved removing various walls and creating three separate sections which could be joined together based on demand.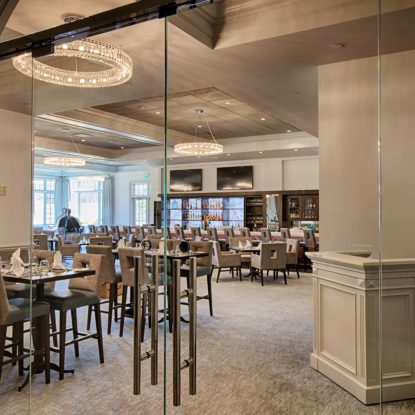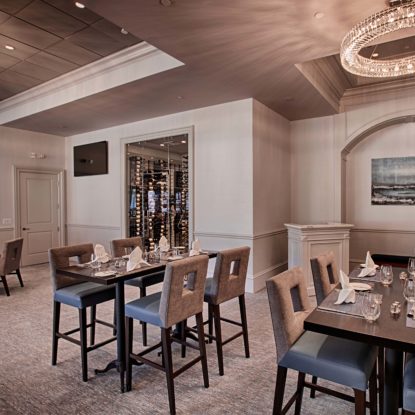 The Restaurant
In the restaurant space, various walls were removed to open up the entrance. The Maître d' podium was moved inside and glass doors were added to maintain the light and airy style. These transparent glass doors can be seen in the wine room and in the main entryway of the restaurant.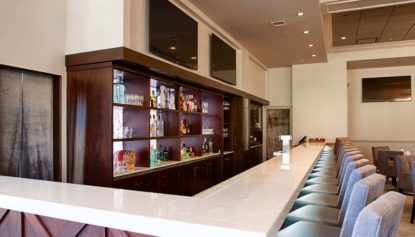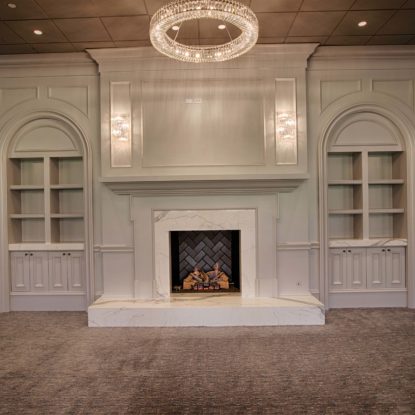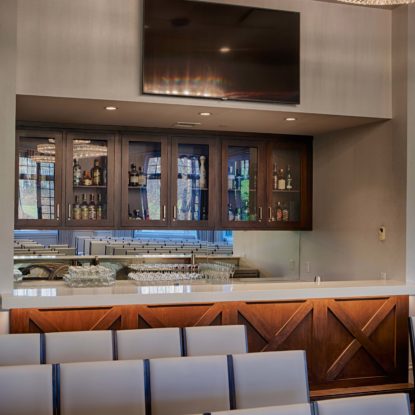 The Reception Hall
In the main reception hall, walls were removed throughout and replaced by sound-absorbing curtains which divide the three sections. The restaurant occupies one of the three sections. In the central room, the main built-in features a fireplace which was reworked and updated to match the rest of the room.
The thirds section which was once used mainly by staff was re-designed to house a second bar area, as well as a smaller banquet room which could be set up in any configuration desired. All throughout new carpeting, furniture, paint, and lighting were added to freshen up this once heavily wood-toned space.