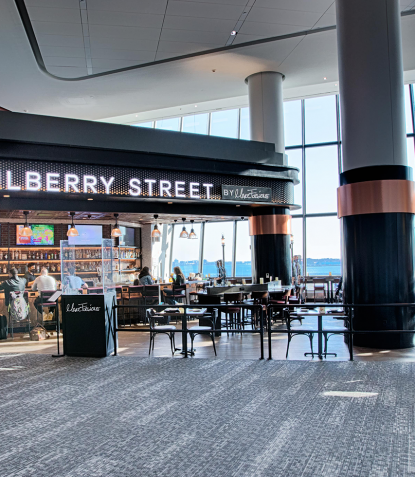 Mulberry Street – LaGuardia Airport
Mulberry Street is a restaurant/bar that gives travelers an opportunity to sit back, relax and enjoy an entirely new vibe from the (usually) fast-paced environment of the airport.
With this area of the concourse receiving plenty of light, appreciation is given to the carefully chosen design features by our project team ENV and Engineer Guth DeConzo. Travelers will notice details such as exposed brick walls and prominent dark, wooden beams causing this space to stand out.