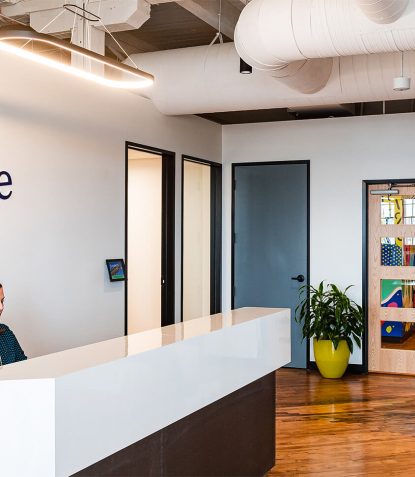 SingleStone
When SingleStone, a tech company, elected to renovate 12,000 square feet in the 2nd floor space of 2000 W. Marshall street in the historic Sauer Center, we knew our best asset was the dynamic quality of the building shell itself. The wood columns that had split over time, hardwood floors that had seen shoe stores and loungewear factories come and go, and the openness of the structure and historic windows lent itself to a truly remarkable space that has now redeployed into a modern office. A DHR-approved historic renovation, this colorful and graphic loft space will be one for the books.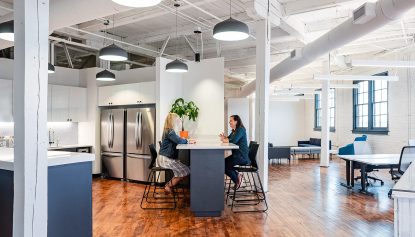 A historic building reimagined for the modern open office
Launching a new brand for SingleStone, we used their dynamic color palette, complete with a hand-painted mural by one of their own staff. Their modern graphics and urban art took the aesthetic into 2020, while remaining true to the flexibility, agility, and unpretentious personality of their team that had been a long-established component of their culture.