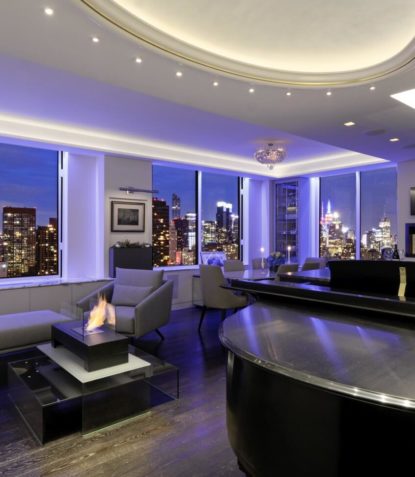 NYC Upper West Side Private Residence
ENV was selected to design this exquisite 2 bedroom apartment in Manhattan for a Doctor with impeccable taste and attention to detail.  A trained pianist, and food enthusiast, the kitchen and open living room had to showcase these talents.
Full automation and control of the environment makes this "smart" home more amazing. Control of the incredible audio system and LED lighting are all seamlessly integrated in all rooms of the apartment.  Shade control and Audio Visual equipment is also integrated into the systems.
The master bath and kitchen both have radiant flooring to keep the owner warm at all times. The hand selected marble and other stone slabs were all part of the process to personalize this apartment's finishes.
Frequently entertaining friends, this apartment has the ability to convert the "Office/Home Theater" area into a separate guest bedroom when needed. Elegant and sophisticated, this apartment is designed to please for many years to come.