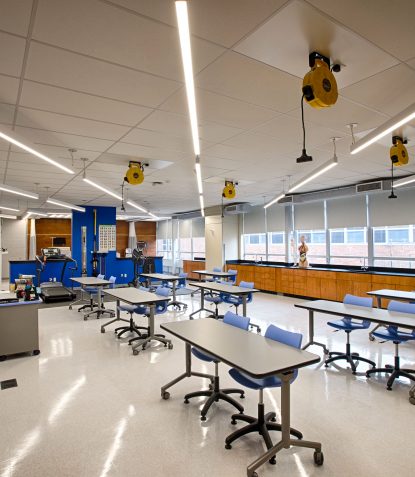 Medical Tech & STEM Labs at Lodi High School
ENV recently unveiled two new state-of-the-art science and technology classrooms.
Within Lodi School District, our team provided renovations to the Medical Tech Lab & STEM lab which will provide students hands-on experience in medical, engineering and construction technology. Various programs offer Lodi Juniors and Seniors to utilize the space through classes in the lab, while younger students have the opportunity to join the school's Pre-Med Club which covers topics in Healthcare within the lab.