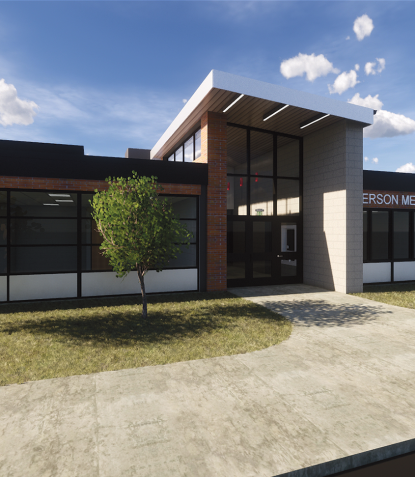 Emerson Memorial Elementary School Addition
Emerson School District is located in the northwestern portion of New Jersey, and it is comprised of two elementary schools, one junior, and one senior high school.
In the elementary school, a new ground-up gymnasium, security vestibule, and classroom addition will be built. In the other elementary school, infrastructure upgrades will be added.
Our team uses 3D models to see how things will look when completed. This visualization process helps us collaborate with our clients and make design decisions for a successful project.
Below you can see the 3D models that are in progress for this project.