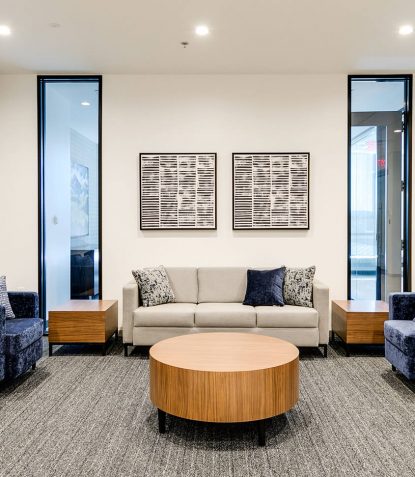 Allen, Allen, Allen & Allen Law Firm
Allen, Allen, Allen & Allen law firm wanted to relocate their office within the downtown Charlottesville area. Dairy Central, a historic 1937 Monticello dairy facility, provided the perfect home, being a new mixed-use renovation within walking distance of downtown Charlottesville.
ENV had the opportunity to modernize the traditional law firm look while creating a balance with the historic backdrop. Full design services included architecture, interior design, furniture, and art and décor. The project had two main zones, a client facing front area and a back of house for employees which was equally important for daylight access, and included a large collaborative break area with an adjacent balcony.