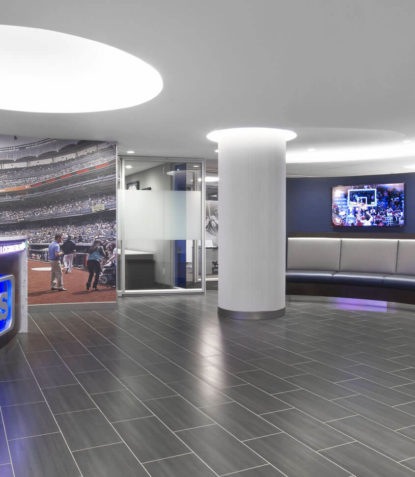 YES Network
The YES Network, the most-watched regional sports network in the country for the past eight years, features the 27-time World Champion New York Yankees and the Brooklyn Nets. YES, which has earned 235 Emmy Award nominations and 49 Emmy Awards since launch, also televises original biography, interview, and magazine programs, in addition to college sports.
ENV was hired to design an environment that conveys the fun energy that YES Network promotes. YES wanted a professional work environment without being too serious, chic without being too trendy, and whimsical without being giddy.
ENV has achieved the design goals by focusing on who YES is and what they do, incorporating their best assets, their Networks, in the space.