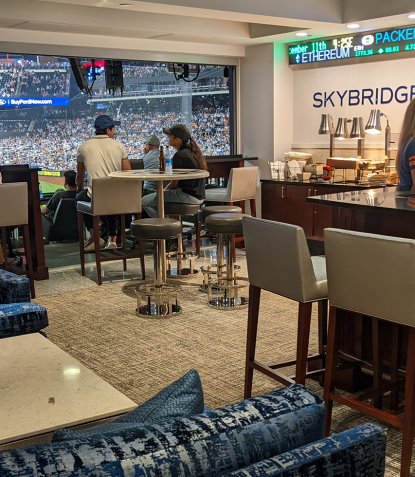 Private Suite in Citi Field
ENV recently assisted the leadership team at Skybridge with the finish selection and lighting design for their new private suite located in Citi Field.
In addition to this, our team installed a stock-tracking ticker board, so users of the suite are up to date on their portfolio. (See header image)
ENV also provided construction oversight services.