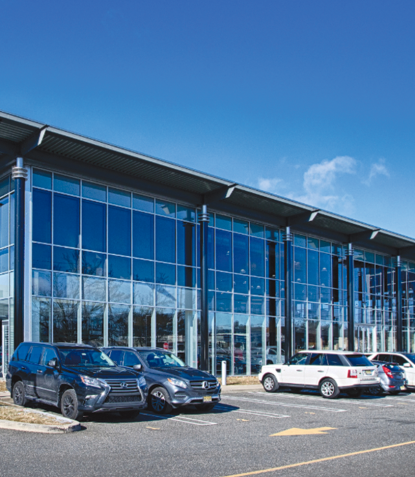 Mercedes Benz of Paramus
Mercedes Benz of Paramus enlisted our New Jersey team to renew and revamp their entire dealership located in Paramus, NJ.
Our open-concept design creates a light and airy space that is complemented by a clean, modern look- embodying all things luxury. The facilities include new offices, a café, and functional seating throughout the space to create a comfortable environment for customers during their in-store visits. In order to maximize overall customer satisfaction, we included the latest in advanced car buying technology, featuring a unique, interactive car buying experience.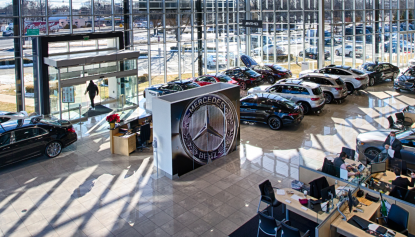 Rethinking the Buying Experience
On the 2nd floor of the dealership a digital kiosk awaits customers in creating the perfect car. First, customers are prompted to fill out their preferred car features on the digital tablet. Then, the automated software will not only digitally produce the car that fits every criteria, but the ceiling spot light above the kiosk will shine a light on a car that is sitting within the dealership. This innovative software enables customers to go from vision to physical reality within seconds.