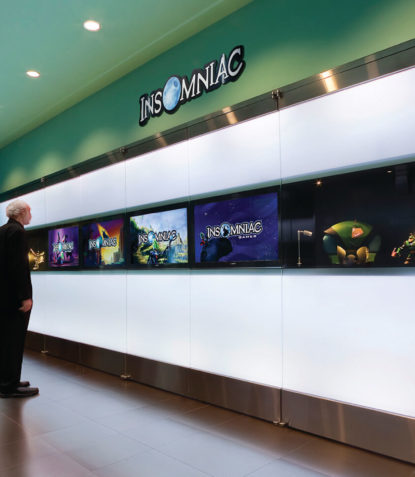 Insomniac Games
Over the years ENV has provided design and planning services for six expansions and three design updates for Insomniac Games in keeping with their requirements of maintaining their corporate culture and their consistent status as one of the best firms to work for in the United States.
The latest request was to redesign their inherited elevator lobby into a space that is brighter, easier to maintain and interprets their culture, telling the story about what is special about Insomniac Games and at the same time being sensitive to environmental sustainability.
All the elevator lobby lighting is LED. The lights behind the Herculite doors continuously changes color.