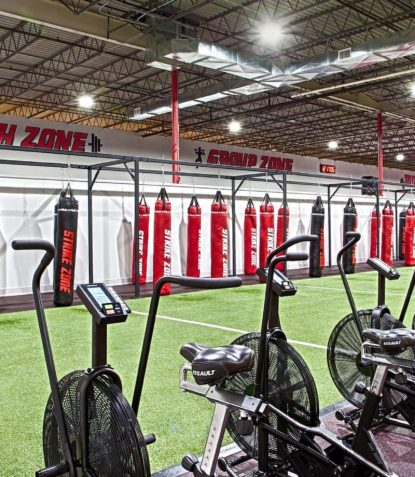 Impact Zone
The design of Impact Zone resulted in a modern, state-of-the-art sports and fitness facility that provides members with the equipment and space to get the type of workout they want. We provided architecture and construction management services for converting an existing, open warehouse space into a multi-tenant, multi-function space consisting of:
A 22,500 sqft full-service fitness center that includes numerous cardio and weight training equipment, a turf area for cross-fit training, a boxing ring and training area, a spin room, a yoga room, and an amateur wrestling/MMA area consisting of two collegiate size wrestling mats with viewing bleachers and a sauna.
A 10,000 sqft community recreation area containing a youth size basketball court, an indoor turf soccer field, and a viewing/party room.