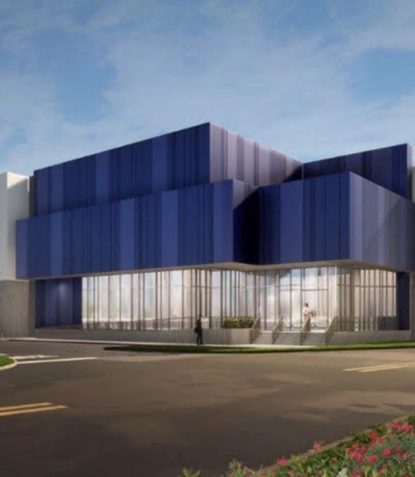 Crossroads Commerce Center – NJ Warehouse
ENV is currently working with an industrial developer on a new 200,000 sf spec warehouse in Central NJ. The client chose to utilize a design centric concept for the façade of the building. The vision for this is to create a more attractive warehouse style for this highway visible building. The project was complete utilizing precast concrete design and features complete truck circulation with optimal bay access and truck turn around space. Our team worked closely with the client during the value-engineering stages of the project to ensure that client financial guidelines and deadlines were upheld.
The project is currently under construction.