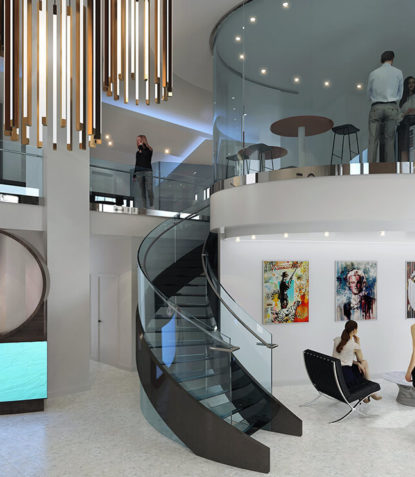 On the Boards: Cirque
Clean, consistent, contemporary.
The lobby and amenities floors in this luxury apartment complex in Dallas, TX were lacking a focused aesthetic. Replacing the existing multi-finish flooring, on both floors, with a clean consistent finish brought a clear vision to the space. New linear lighting took advantage of the lobby's high ceilings, elevating its new finishes. On the floor above, acoustic ceiling baffles accentuate the circular lighting pattern worthy of the complex's name.