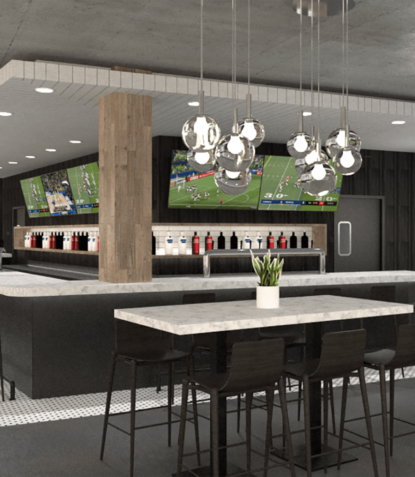 On The Boards: CAP Diner
Coffee in the morning, catching the game at night or lounging with friends over a drink. Sound like the place you might want to be, right? Imagine all those amenities packed into one space.
Our ENV team is working to break the mold on the classic New Jersey diner concept. Taking our client's vision, we are innovating the conventional diner into a lifestyle hub.
This modern, chic design embraces human interaction and socialization within the space. The end result will be a diner, coffee shop, and sports bar all in one. Differentiation is the key for this space as development begins. This space will truly be an innovation for the metro area. Stay tuned!