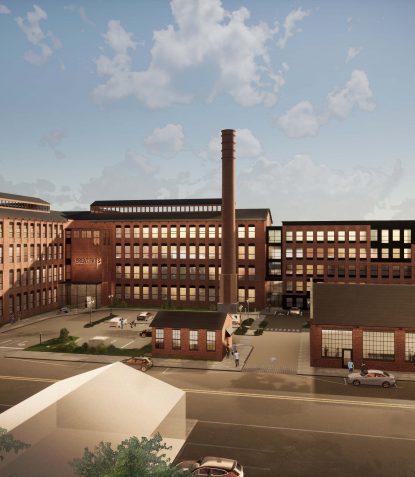 Great Falls Lofts to bring 127 Units to the Heart of Paterson
ENV is Proud to be the Architect of Record for the $40 Million Redevelopment of Former Paterson Silk Mill led by Procida Funding CEO, Billy Procida.
In a recent article by CoStar News the Great Falls Loft project was unveiled. This project will restore the century-old industrial mill complex, also known as the Miesch Manufacturing silk-ribbon factory located at 468 Totowa Avenue in Paterson NJ.
This location holds special value as it is located not only in a federal opportunity zone, but also an urban enterprise zone, a New Jersey growth and redevelopment zone, as well as Paterson's first ward development zone. ENV takes great pride in working alongside Billy Procida, who dedicates his time, energy, and money into various renovation projects in communities that need assistance to improve quality of life and give hope to struggling cities.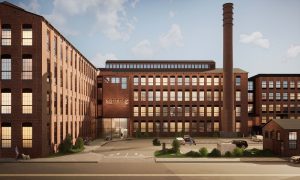 The newly renovated space will consist of 127 apartment units. 80 of these apartments will be located in the main L-shaped mill building, and the 47 additional apartments will be constructed in separate, new buildings located at the rear of the main mill building.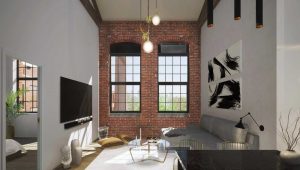 These apartments will feature 14ft ceilings, quality finishes, state-of-the-art appliance packages, and in-unit washer and dryers. This project will also provide residents with a fitness center, bicycle parking, on-site storage, as well as an amenity space on each individual floor.
RE-NJ.com recently interviewed Hans Erdenberger, President of ENV who commented "ENV is thrilled to be the architect of record for the exciting repurposing of this turn-of-the-century industrial mill building into loft-style apartments," said Hans Erdenberger, president of ENV Architects. "This renovation project would definitely serve as a catalyst for further redevelopment in this residential neighborhood located above the majestic Falls of Paterson."