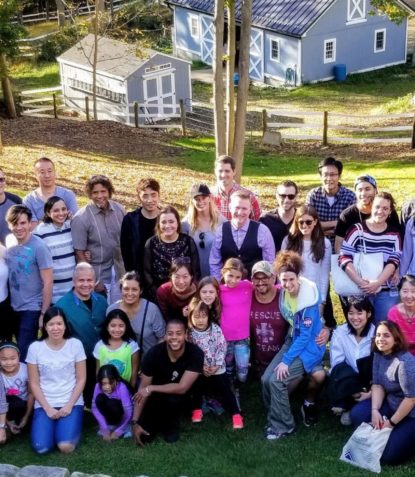 ENV NY Staff Gathering – October 2017
Every fall the NY staff looks forward to traveling upstate for a day of fun, food, and beautiful scenery. A tradition now in its seventh year, the festivities usually include a pumpkin carving contest, scavenger hunt, and raffle. David Rush, president of the NY office, generously hosts the company, along with their "plus ones" (or more!), in appreciation of all their hard work. The guests enjoy the gorgeous surroundings, particularly stunning in the fall foliage.
Besides the familiar fun events, the 2017 celebration also featured live music, volleyball, badminton, an inflatable slide, and bouncy house. There was a friendly post-party employee photo competition, as well. The occasion is a chance for staff to socialize together outside the office, meet each other's families, show off their hidden athletic skills, unleash some pumpkin carving creativity, and perhaps even win a free vacation day or two! We hope this autumn fest continues on for many years to come.