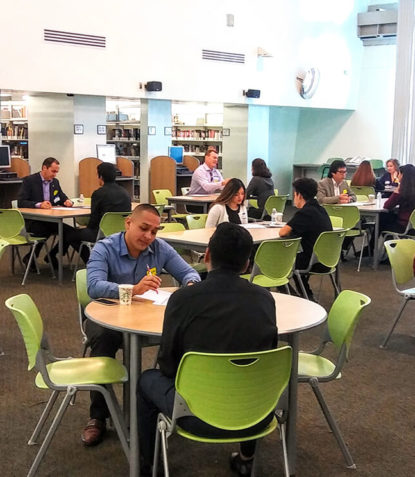 ENV LA Volunteers for LAEP's High School Mock Interviews
The Los Angeles Education Partnership (LAEP) organized mock interviews to help their students improve their resumes and gain confidence for future interviews.
It was a very rewarding experience to participate in LAEP's Mock Job Interviews for the students at Esteban E. Torres High School & Miguel Contreras Learning Complex. Over the last couple of weeks, our LA team conducted 20-minute one-on-one interviews with the students and gave them crucial feedback on their resume and interviewing skills, which will help them when applying for their first jobs and/or internships.
Good luck to all the participating students, you're off to a great start already!