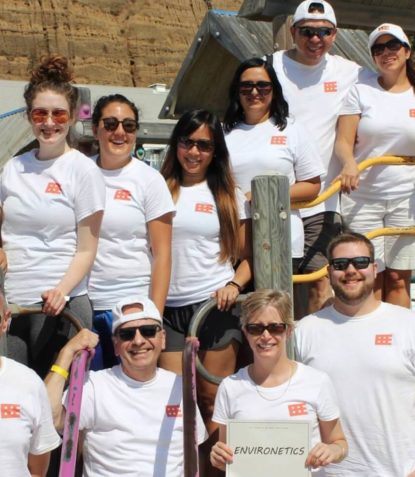 ENV LA attends LACRA's 31st Annual Broker Challenge
LACRA hosted their 31st Annual Los Angeles Broker Challenge on September 18th benefiting Family Service of Santa Monica.
The Los Angeles Commercial Realty Association (LACRA) hosted their annual Broker Challenge, which is an all day event that takes place at a private beach club in Santa Monica. The day is filled with a series of sports competitions, an evening cocktail, and a dinner reception under the stars. The Broker Challenge provides an opportunity for participants to share a day of friendly competition while raising funds to benefit the programs of Family Service of Santa Monica, which provides mental health, family preservation, and educational services to children and families in the community.
The Los Angeles team looks forward to participating in LACRA's Broker Challenge every year. A day at the beach filled with friendly competition, team building, and volunteering is a perfect way to end the summer, and most importantly raise money for a great cause!