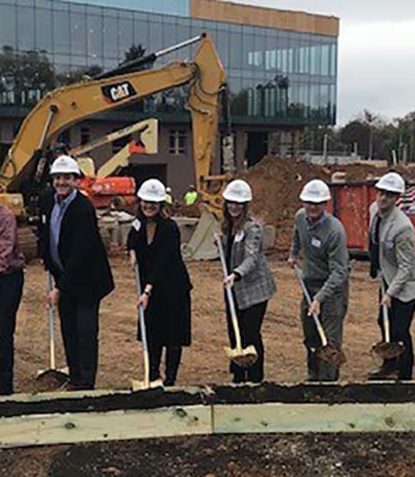 Breaking Ground on the New Dairy Central
Dairy Central is a redevelopment project currently underway in Charlottesville, Virginia. The overall project is taking a former dairy and reinventing the space into a mixed-use mecca. The future site will include apartments, retail stores, restaurants, offices, and more. The idea behind it all is creating an inviting live-work environment to support the demand for lifestyle hubs.
Our ENV Virginia team is currently working on various projects throughout the site – everything from the foodservice amenities to office fit-outs and apartment interiors. Last week we were excited to join a firm we are partnering with to break ground on the future site of the luxury apartment complex. Stay tuned for more!