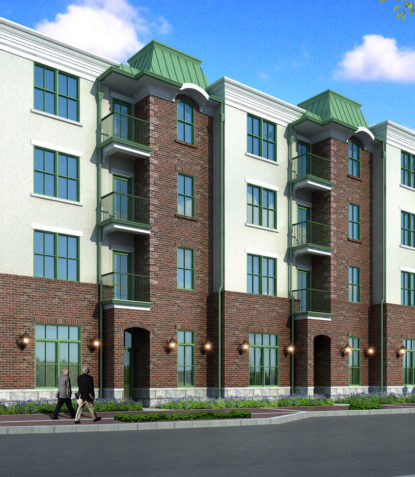 On the Boards: Edison, NJ Mixed-Use Building
This 4-story mixed-use building is located on a corner lot within the redevelopment zone of the main avenue in Edison, NJ to bring vitality back to the area and give the township a thriving downtown area.
The redevelopment zone calls for street-level retail, hospitality or professional offices with up to three floors of residential units above.  This building accomplishes that mission by providing 3,000sf of medical office space on the ground floor with three floors of 1-bedroom apartment units above.  Each residential floor encompasses 5,000sf of five units for a total of 15 apartments.
There is also a cellar level containing 70sf storage space for each apartment, as well as ample storage space for the medical offices, and the building's mechanical/utility rooms.