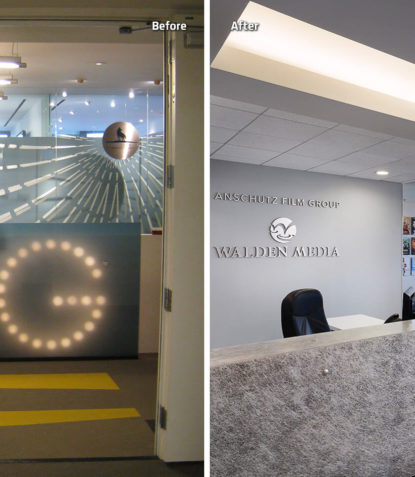 Before & After: Walden Media
The existing reception area for Walden Media was very closed off and unwelcoming. Walden wanted to open up the space to take advantage of the breathtaking views. The reception desk was moved off to one side so there was nothing blocking the view from the elevator lobby.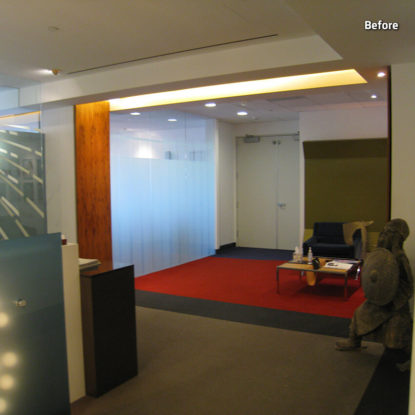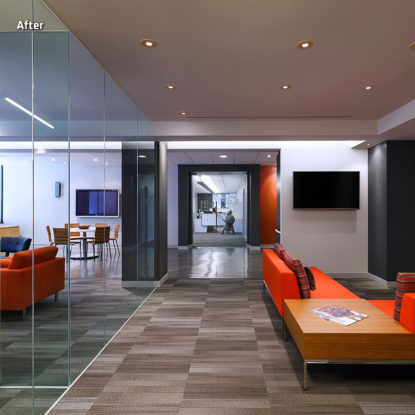 Breaking down barriers.
To the right of the entry, the walls and doors were opened up to continue the wide open view from the visitor seating area into the client/staff lounge. We decided to change up the finishes to a neutral background with some pops of color in the furnishings.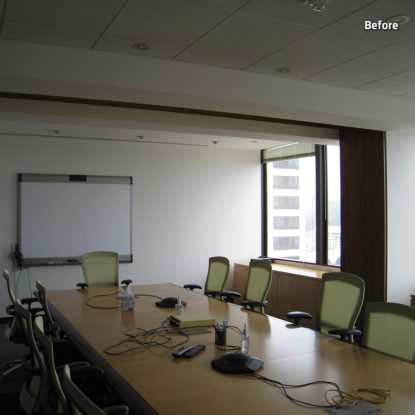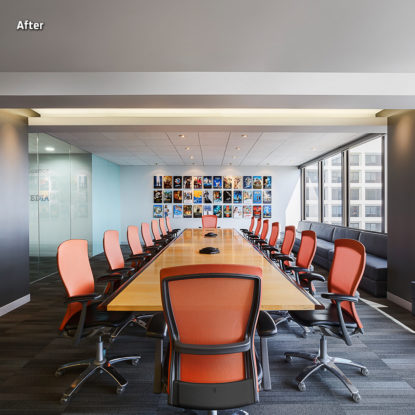 If it's not broke, don't fix it... refinish it!
Walden's existing conference table was refinished and brought back to life. The mesh backs of the chairs were replaced to brighten the space and compliment the colors in the one sheet artwork.