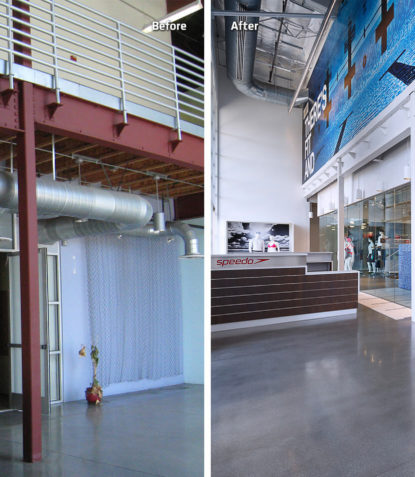 Before & After: Speedo
The goal in relocating Speedo's headquarters was to brand the space for their new vision and marketing direction. We incorporated the company colors into the color scheme, along with branded imagery, and the use of active design guidelines to promote the Speedo Fit lifestyle.
Frameless glass replaced the original reception façade, giving a direct view into the new showroom, while a large branded image encloses the existing Mezzanine above.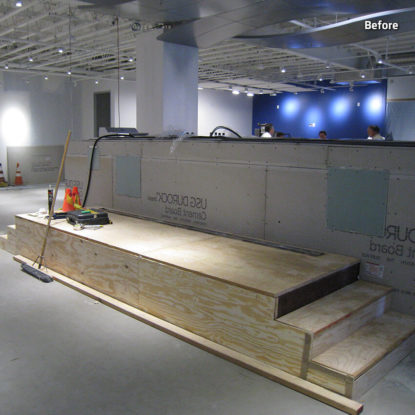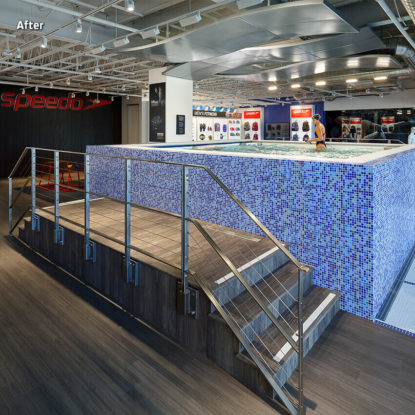 "Dive In" to the Speedo Fit lifestyle.
An above ground pool was built into the new showroom complete with a swim current, aquatic bikes and treadmills for product testing. We also incorporated removable railings, allowing cameras to get a closer look when filming marketing content.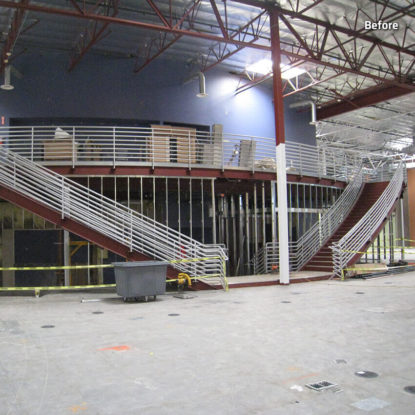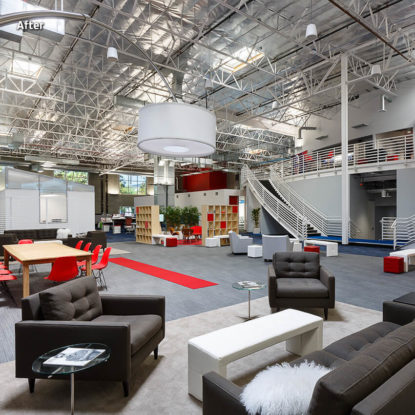 Free to collaborate. Free to move.
We kept the existing stairs to the mezzanine as a focal point to promote and encourage employee wellness. All the furniture in the open area is easily movable for flexibility whether conducting large town hall meetings or small collaborative huddles.