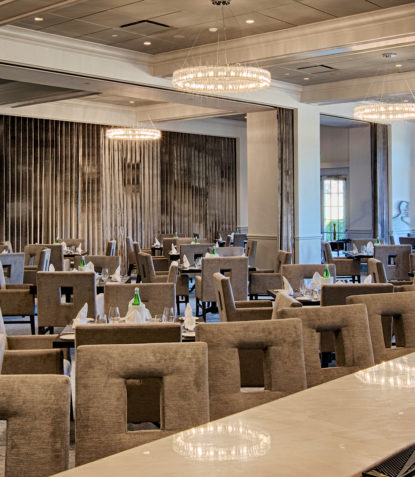 Alpine Country Club
ENV recently completed a full transformation for the Alpine Country Club located in Alpine, NJ. Our team took the once heavily wood-toned and dark-colored interiors and brightened the space with a light color palette including light grays, whites, and natural wood accents.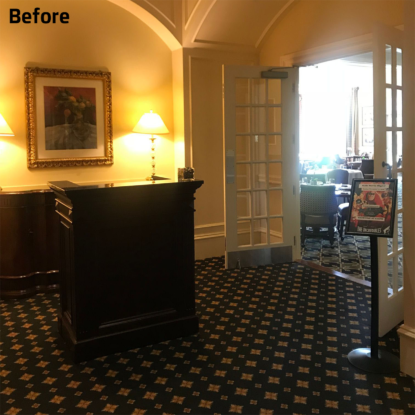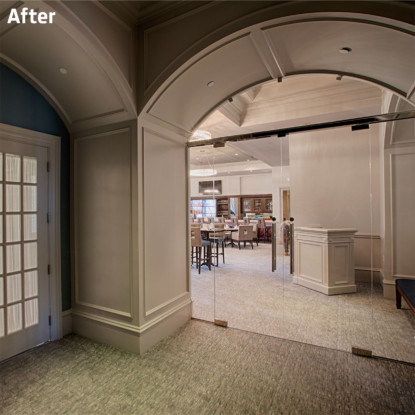 Creating a Welcoming Entry
Moving the Maître d' into the main dining area provided a more welcoming entrance. Glass doors greet guests as they enter into the restaurant and bar portion of the space.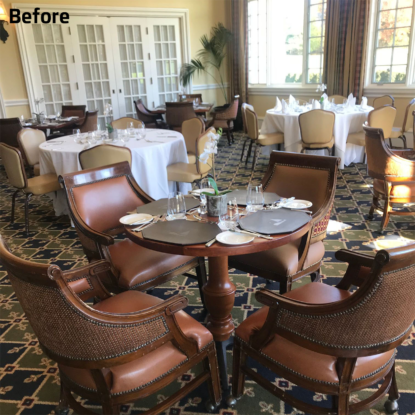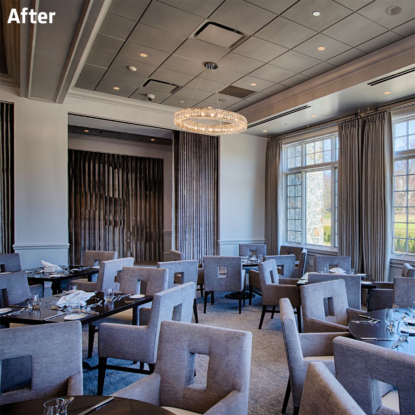 Traditional turned Modern Style
By changing the carpeting, replacing the furniture, and opening up the walls the space is transformed from a once closed-off space to an integral part of the venue's function.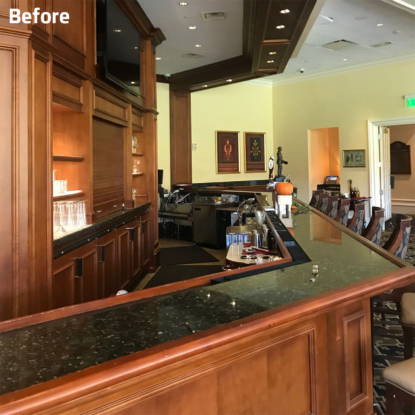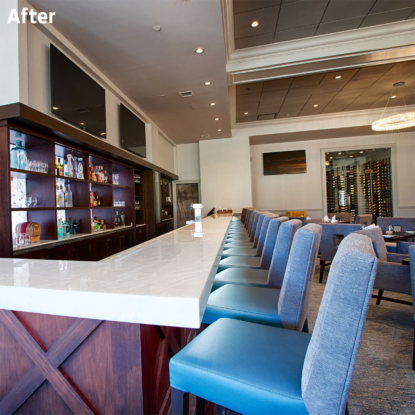 Reworking the Bar
What was once the original bar which protruded into the main dining space has been reconfigured into an L-shaped bar which features LED-backlit lighting, a refreshing white stone countertop, and supple cloth and leather-bound high top seating.