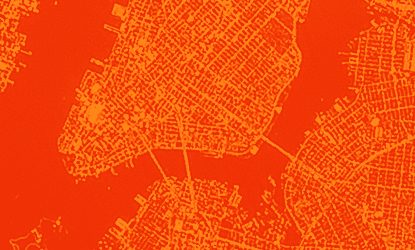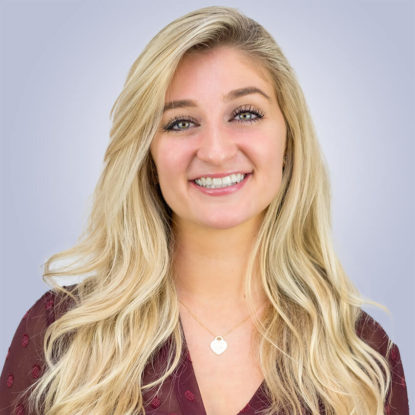 Elena Tyler
Designer | New York, NY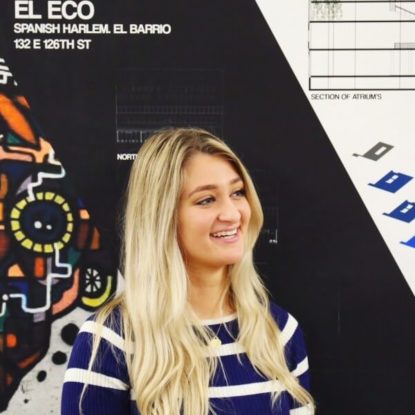 It was serendipity that brought Elena into the realm of Architecture. Her natural drawing talent, honed from sketching movie and tv show characters when she was little, and her mom's aspirations to become an Interior Designer at an impressionable point in her life culminated in Elena's decision to pursue a career in a creative field.
She gave up cushy Lacrosse scholarships at universities where she was guaranteed entry, and ventured into uncharted territory – a few design classes at the Fashion Institute of Technology. She loved them so much, she was convinced to take the plunge, and earned her Bachelor of Fine Arts in Interior Design from FIT. Throughout her time there, she worked as an assistant librarian where she had a newfound appreciation and understanding of materials.
She uses this knowledge at ENV daily, whether it's for 3D renderings or assisting with preliminary space studies for colleagues.
Elena likes to maintain an active lifestyle – kickboxing, running, or hiking – but she also knows how to slow down and relax. She enjoys exploring recipes on Pinterest and creating them with friends and family, and also hanging out with her two English labs, Louie and Sorella.